Bound to College
I am happy to bring to you the current state of the game. This adds a wrestling match to the game. It is not finished yet, so you cannot compete with every character yet.

Several aspects influence the outcome of a match. The weight class is the first indicator. If it is above yours, you are less likely to win. Your relationship status also might make the one or the other go easier on you - or harder, if it is negative. And your past choices might also affect your chances. On top of that, you have dialogue options that may change the match result on top of that.

But of course, like in real life, this still will not determine the final output. There is a random factor involved. So even if all the odds are in your favor, you still might lose. Because of that, the "Back" button will disappear while in the arena. So no cheating here. every match counts. On top of that, you can fight each character only once!
So make sure to save the game, before entering the wrestling match, if you want to replay it!
Once all the characters will be in the game, I will add a winner ceremony and all of that.
Since I do not know when I can deliver this, guessed you might enjoy a few training matches in the meantime.
I hope you like it!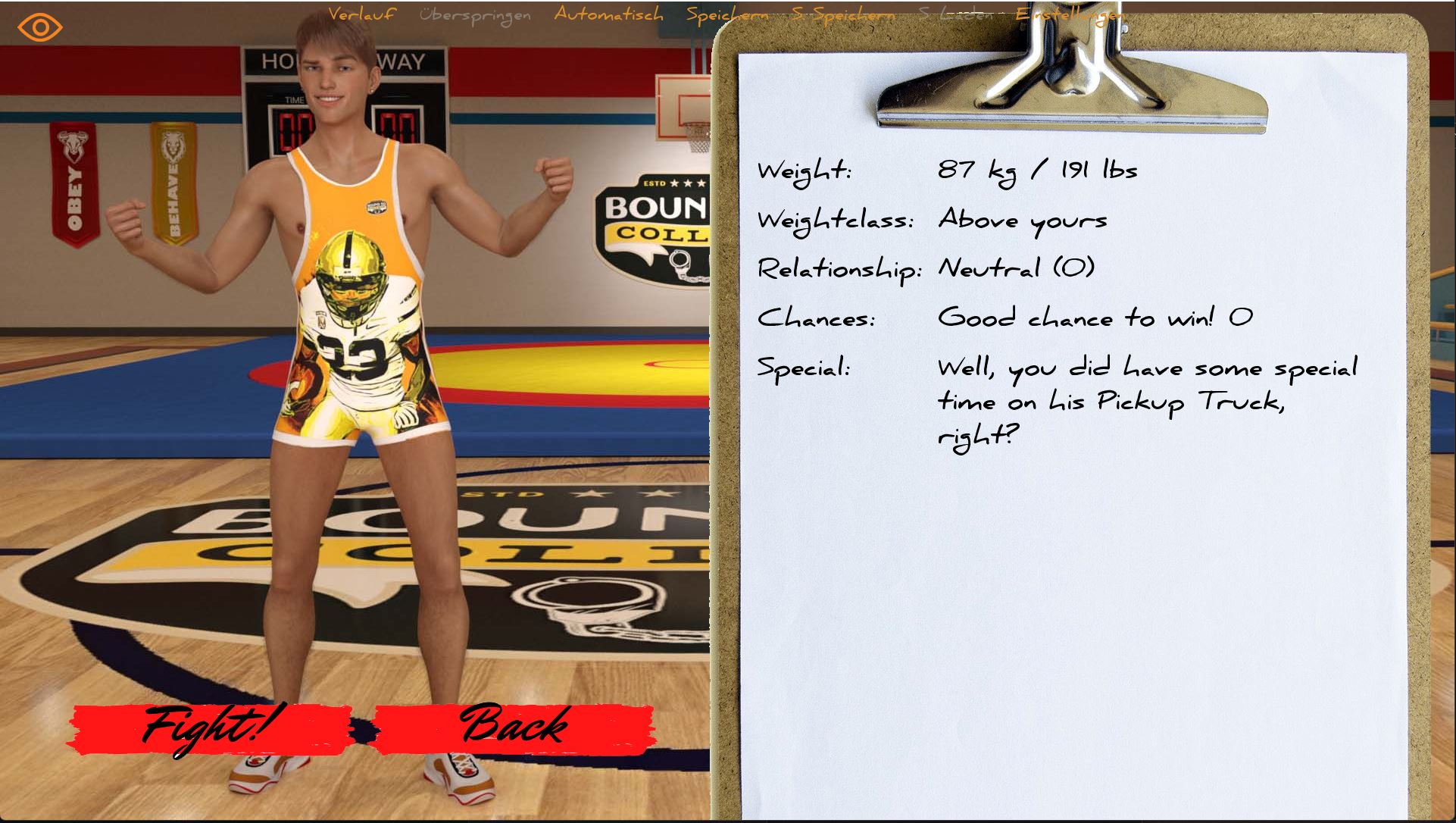 Files
bound-to-college-win.zip
1 GB
pridedrawing.bound2college-release.apk
1 GB
bound-to-college-mac.zip
1 GB
Comments
Log in with itch.io to leave a comment.
Hi, I have the game downloaded already do I need to pay to still use this update?
No, you can download it from "My library ", or use the link initially sent to you by itch.io via email.
I didn't find it in " My library" and I didn't receive an email from itch.io. When I go to "My library" it's just saying that I need to buy it.